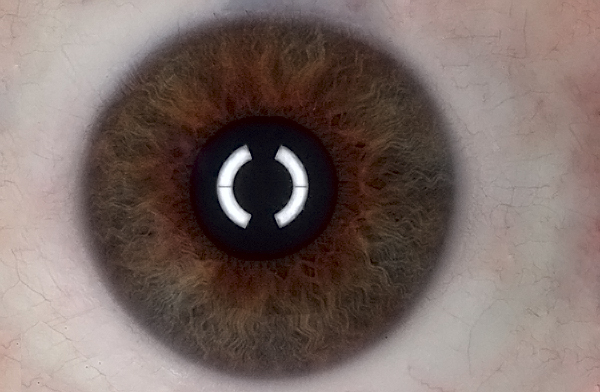 Welcome to the rebirth of Webvision.  Webvision is perhaps the very first online textbook on the Internet.  Webvision  was originally conceptualized by Dr. Helga Kolb with the assistance of  Trish Goede and Eduardo Fernandez who implemented and hand coded the html.  Helga's good friends, Drs. Ralph Nelson and Eduardo Fernandez jumped on board to help with its continued…
…development with Dr. Fernandez making many of the original movies and writing much of the original html.  In 2000, the current webmaster (Bryan William Jones) took over day to day management of this resource and today, we would like to announce a major change to Webvision.  This change structures the Webvision site so as to represent all of the original content of Webvision in chapters shown on the right sidebar and on a dedicated page here, but also ads the capacity to have continually updated blog entries on the root page allowing the community to share and participate in a more dynamic and immediate way than ever before.
Webvision has been a landmark of education in the biosciences with almost 1 million visits/year.  The goal now is to remake Webvision as a resource that both summarizes recent advances in knowledge and understanding of the visual system through dedicated chapters as well as an evolving site for all things related to retina and vision science…
We always knew what Webvision should become, but the tools just were not yet there in 2000, much less 1995 when Trish Goede, Eduardo Fernandez, Ralph Nelson and Helga Kolb first brought Webvision to life.  Webvision had always existed as a website with static html, necessitated by the fact that it ran on an old SGI Indigo2 workstation.  It then migrated to one of the original Bondi Blue iMacs running MacHTTP where it lived for years.  With the advent of OS X, Webvision became much more stable and I stopped receiving emails notifying me that Webvision was down yet again.  Webvision lived on that G3 iMac then migrated to a G4 Mac Mini generously provided by Robert Marc when a power surge killed the old G3 iMac and then to a G5 Power Mac I provided to better manage backups.  Today, Webvision moved to the new WordPress platform on a brand new Intel Mac Pro running OS X.   Sawyer Pangborn helped tremendously with this transition by crafting the install and the database transition.
I'd prototyped a few iterations of Webvision over the past few years to try and create a form that would be both dynamic enough to do the job I wanted, yet robust enough to serve up the amount of traffic that Webvision serves.  I prototyped the site once as dynamic pdfs that could more easily be updated by the authors, but this was too unwieldy and was not much better than static html, not to mention very CPU intensive.  Another idea was to use more dynamic html tools to manage and render the site like Flash, but after a couple of days playing with Flash, it became apparent that there were too many limitations with Flash and the statistics revealed that demands of Flash four years ago were more than many of the users of Webvision could handle.  Metadata is also another big limitation of Flash and many people come to Webvision via search engines.  Eliminating that part of the website would have been a disaster.
Additionally, 3-4 years ago many of the users of Webvision were still using low bandwidth sites and relatively low end computers which necessitated static html which rendered easier for those low bandwidth connections.  Much of the traffic from Webvision comes from South and Central America and parts of Europe where a couple of years ago had higher numbers of low bandwidth connections.
I tried porting a version of Webvision to a revolutionary product, an easy to manage blogging tool called iBlog by a company called Lifli and experimented with that platform for my personal blog, Jonesblog for some time.  But that application, while it had promise, was simply not flexible enough.  Most importantly, iBlog failed to be updated over time and it became abandonware.  The advent of modern database driven blogging platforms were the enabling legislation that made everything I wanted Webvision to become, possible.  I knew that Webvision needed a more dynamic environment and had been looking at some of the online hosted solutions for blogs for a couple of years, but they did not offer the advantages of managing your own server with installs which is what I wanted with Webvision.  Webvision needed to provide the capacity for authors to update their own chapters without having me function as editor for minor changes while at the same time enabling a more dynamic environment capable of representing not only the chapters submitted by authors, but also the capacity for those chapters to be more dynamic.  Comments from people on chapters and entries were also an important feature as are the ability to have a more living structure capable of disseminating the latest news, funding opportunities, notable journal articles, job postings and more, all relevant to the retina and retinal research.
So, after enlisting Sawyer Pangborn's help with his company Anesti Creative, (installing and managing sql and blogging platforms is still not as easy as it should be) I migrated Jonesblog to WordPress last May to experiment with it and start conceptualizing using WordPress as a home for Webvision.
Through a consulting gig with the DOD and a couple of other resources including some startup funds from an RPB career development award, I eventually scraped together enough cash to buy a new Intel Xeon based MacPro with a chunk of RAM to run it and could afford to pay Anesti to help with setting up the database, migrating the content and establishing redirects to the current pages for all the content of Webvision and generally building Webvision into the site you see here.
We invite members of the vision science community to participate through questions and comments on the site as well as function as contributors by sending us notable information in vision science.  Currently, Webvision is a labor of love by a small number of people (Helga Kolb, a single editor/webmaster) and a couple of notable contributors who have been updating or continuing to contribute chapters over the years.  I invite additional ideas for chapters that will be linked on the sidebar as well as news articles, press releases, meeting and funding announcements as well as imagery all related to vision science.  You will get full acknowledgment and any appropriate links to your websites.
Thank you for the millions of hits over the years and we hope that Webvision will continue to serve you and the wider community for many years to come.
Bryan William Jones, Ph.D.
Image credit: Bryan William Jones.