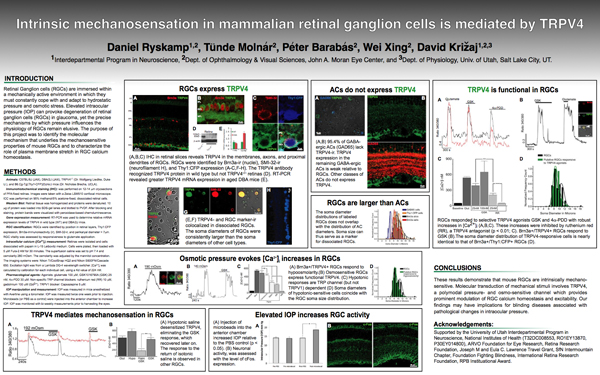 Presented today at the Association for Research in Vision and Opthalmology (ARVO) meetings in Ft. Lauderdale, Florida by Daniel A. Ryskamp, Tunde Molnar, Peter Barabas, Wei Xing and David Krizaj.  Full size poster can be seen here.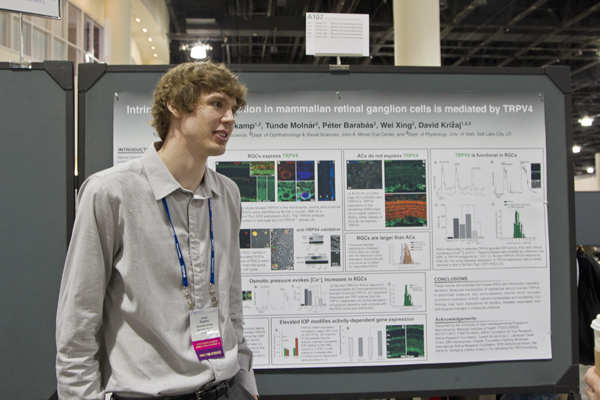 Daniel Ryskamp, the new recipient of the Howard Hughes Medical Institute Med-into-Grad student scholarship at his poster at ARVO.
Update 05/19/11: Work published in J. Neuroscience here.  Webvision entry in Notable Papers here.