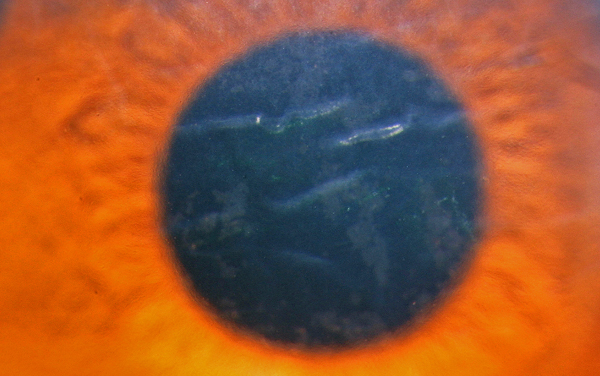 Photographer:  Paula F. Morris, CRA, FOPS  Moran Eye Center.
Diffuse and tangentially illuminated images of corneal deposits and folks in TASS Syndrome.
Images taken a using a Zeiss clinical slit-lamp biomicroscope with a Nikon D1S digital back at 24 X and 40 X.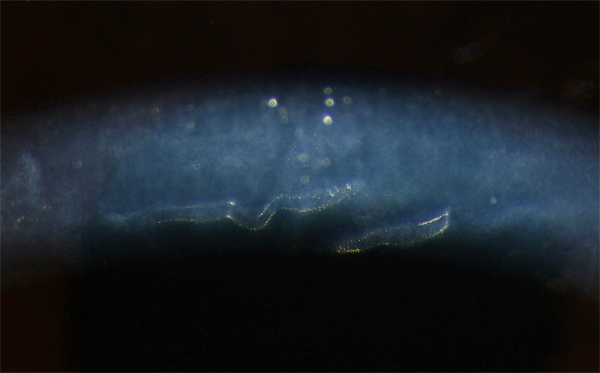 TASS or Toxic Anterior Segment Syndrome is an inflammation of the anterior segment of the eye, typically following an anterior segment surgery or cataract surgery.  Treatment is typically through topical corticosteroid drops and are typically easily treatable.