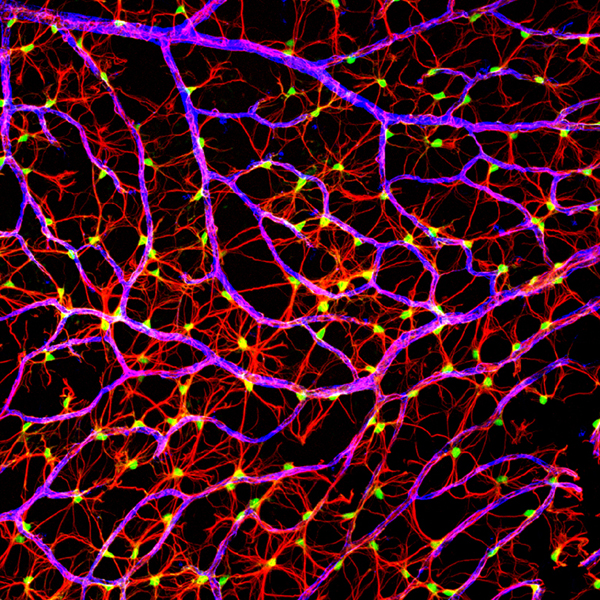 This years Nikon Small World Photomicrography Competition features some amazing work including this laser confocal image of a mouse nerve fiber layer on a retinal flatmount at 40X magnification by Gabriel Luna out of the Steve Fisher and Geoff Lewis's retinal cell biology group at UC Santa Barbara Neuroscience Research Institute.
To see all of the images from this year's competition, Boston.com's The Big Picture has all of the stunning array of imagery.  Congratulations to Gabe on his efforts and look for more of their fantastic imagery here on Webvision in the near future.
Thanks to The Click for emailing us this link.