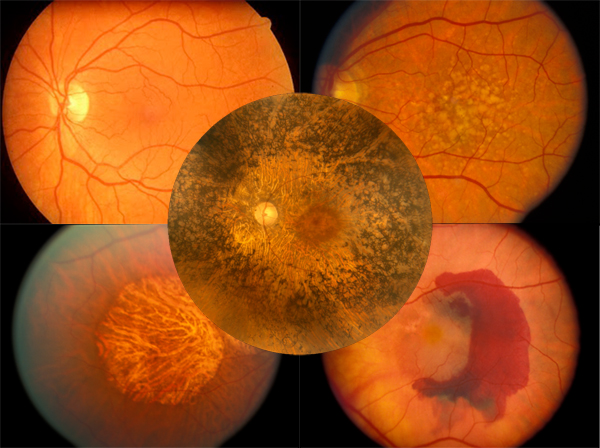 We just received program notice of the XVth International Symposium on Retinal Degeneration that will be held, July 16-20, 2012 Bad Gögging, Bavaria, Germany.
The theme of RD2012 will be on the role of innate and acquired immunity in the initiation and progression of retinal degenerative diseases. The recent discovery that mutations in genes related to regulation of the immune system, specifically innate immunity, are responsible for 75% of age-related macular degeneration (AMD) demonstrates the important role the immune system plays in this disease. In fact, there is increasing recognition of the active participation of the immune system in many forms of retinal degeneration, either as a primary cause, as appears to be the case in most forms of AMD, or during the degenerative pathological stages that take place in many of the early onset forms of retinitis pigmentosa (RP).
Insight into molecular, genetic, cellular and systemic mechanisms underlying inherited and age- related retinal degenerations continues to expand. There have been new advances in the pharmaceutical, gene- and cell-based therapeutic approaches to prevent vision loss. These areas of research will continue to be covered in the scientific program as in former years. The XV International RD Symposium will provide an excellent forum:
• To present the current state of knowledge on the pathophysiological mechanisms of acquired, inherited, and age-related retinal degenerations, as well as a venue to discuss new therapeutic approaches to preserve vision.
• To encourage the exchange of novel ideas among basic and clinician scientists and to meet and establish research collaborations with vision scientists from around the world.
• To enhance the emerging careers of young investigators in retinal degeneration research by providing Travel Awards to attend the meeting.
Program: RD2012 will be organized into a series of Keynote lectures, platform presentations, and poster sessions. While all aspects of retinal degeneration will be represented, the plenary lectures and several sessions will focus on the involvement of the immune system.
Keynote Lecturers
Chi-Chao Chan, MD, Chief of Immunopathology Section, Laboratory of Immunology, National Eye Institute (NEI), National Institutes of Health (NIH), Bethesda, Maryland, USA. Dr. Chan is trained as an ophthalmologist and has had extensive experience in ophthalmic pathology and clinical ocular immunology. Currently, she is involved in studies of animal models of AMD and exploring the involvement of the innate and acquired immunity in driving AMD pathology.
Scott Cousins, MD, Professor of Ophthalmology, Duke University School of Medicine,Durham, North Carolina, USA. Dr. Cousins is a retina-trained ophthalmologist specializing in the diagnosis, treatment and research of macular diseases. His clinical activities focus on AMD, diabetic retinopathy and retinal vascular diseases. His laboratory studies the role of circulating bone marrow-derived vascular progenitor cells and blood-macrophages in mouse models of AMD and trauma.
Frederic Geissmann, MD, PhD, Professor and Chairman, Inflammation Biology, King's College, London, United Kingdom. Dr. Geissmann's main research interests are in the area blood monocytes, their development, heterogeneity, recruitment, migration and relationship with dendritic cells. He has published extensively on the Langerhans cell complex in the epidermis, their homeostasis and inflammation-associated expansion.
V. Michael Holers, MD, Professor of Rheumatology, University of Colorado, School of Medicine, Denver, Colorado, USA. Dr. Holers is a complement biologist who has made important contributions toward defining the roles of complement receptors and membrane regulatory proteins in the immune response, with a special emphasis on B lymphocytes and autoimmune diseases.
Thomas Langmann, PhD, Professor of Human Genetics, Regensburg, Germany. Dr. Langmann's research interests focus on the role of microglial cells in the healthy and diseased retina. His group is specifically interested in understanding the molecular events leading to microglial activation and microgliosis in inherited retinal degeneration. He is using microglia- specific reporter mice and several mouse models of retinal degeneration to define distinct phenotypes of activated microglia.
Paul McMenamin, PhD, DSc, Professor of Anatomy & Developmental Biology, School of Biomedical Sciences, Faculty of Medicine, Monash University, Melbourne, Australia. Dr. McMenamin has made important contributions to our understanding of the role of monocyte- derived cells in ocular inflammation, diabetic retinopathy, and other retinal diseases. He is an expert on retinal microglia and their potential involvement in models of age-related retinal degenerations as well as other retinal disorders.
The combined expertise of the keynote speakers in the immune system will provide a solid basis for the focus of the meeting.
Platform Presentations: Platform sessions will be scheduled for 20 minutes each, followed by 10 minutes for discussion. Speakers will be selected from submitted abstracts, and sessions will be organized around specific themes including:
• Molecular and genetic mechanisms in photoreceptor degeneration • Age-related macular degeneration • New diagnostic techniques for retinal degenerations • Neuroprotection in the prevention of retinal degeneration
• Gene therapy and the correction of gene defects • Other emerging topics in the coming months
Poster Sessions: Abstracts not selected for a platform presentation are invited to present their research in well-attended poster sessions. Posters will be available for viewing throughout the meeting, and there will be daily sessions completely devoted to poster discussions.
Venue: RD2012 will be held at the Monarch Hotel and Conference Center, near the village of Bad Gögging, Bavaria, Germany. The hotel is 90 km north of the Munich Airport and 46 km southwest of Regensgurg. The meeting is a satellite of the XX International Congress of Eye Research, to be held in Berlin, Germany on July 22-27, 2012. The summer dates of the meeting and the large number of activities nearby make this an ideal location for accompanying persons and families.
Local Hosts: Our local hosts for RD2012 are Olaf Strauss, Ernst Tamm and Bernhard Weber, from the University of Regensberg. They have been very active over the last two years in identifying and securing the venue, helping to raise support for the meeting, participating in program planning and in organizing the social program.
Proceedings Publication: Each RD2012 attendee will have the opportunity to submit a chapter describing their platform/poster presentation for publication. Arrangements are in place for publication of the proceedings by Springer in their series Advances in Experimental Medicine and Biology.
Travel Awards: We hope to fund 30 Travel Awards for students, post-doctoral fellows, or young faculty lower than the rank of Associate Professor. This support provides the opportunity for young investigators to meet and interact with world leaders in the field.
More Information and Registration Forms: To learn more about the meeting, the venue, Travel Awards, registration and abstract submission, etc., please visit the RD2012 web site: http://rdmeeting.net. Please note: The meeting website URL has changed from previous years. Please update your bookmark.
Online Meeting Registration: Online meeting registration will be available in early January, 2012. A notice will be sent out announcing online meeting registration is open.
Important Deadlines:
Travel Award applications: February 15, 2012 Meeting and Hotel Registration: April 1, 2012 Online Abstract Submission: April 1, 2012
Support: As in all previous RD Symposia, RD2012 has received a generous grant to support travel awards from the Foundation Fighting Blindness. The newly established 'Fritz Tobler Travel Award' will support the attendance of eight young investigators presenting work related to AMD. Funding from additional sources is pending.
Women and underrepresented minorities, and people with disabilities, are encouraged to apply for Travel Awards and to attend the meeting.
We are excited about the RD2012 meeting and look forward to seeing you there.
Joe G. Hollyfield, Christian Grimm, Catherine Bowes Rickman, John Ash, Robert E. Anderson, Matthew M. LaVail, Bernhard Weber, Ernst Tamm and Olaf Strauss.
If any of your colleagues or trainees did not receive this First Announcement, please pass this on to them or send their names and e-mail addresses to the RD Symposia Meeting Manager, Holly Whiteside at Holly-Whiteside@ouhsc.edu.