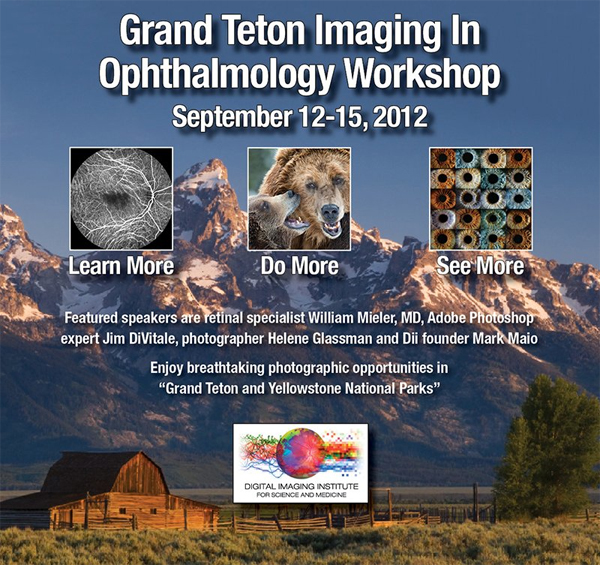 Imaging is such a crucial part of both clinical and basic research in ophthalmology and something that we have tried to show off here on Webvision in the Art of Vision category.  The Grand Teton Imaging in Ophthalmology Workshop is a meeting that is right in line with this imaging ethos and runs from September 12th to the 15th in one of the most beautiful places on planet Earth, Grand Teton National Park.
I've not personally been to one of these workshops, but they do look like a good time for those interested in ophthalmologic imaging, particularly if you are like me, a photographer on the side of their day job in ophthalmology.  There are lectures and lab sessions on ophthalmic imaging as well as outdoor sessions that take advantage of the unique location to photograph the American West.  I'll have to see if I can swing the scheduling of this workshop this year as it does look like an amazing event.
The full brochure for the meeting can be downloaded here and complete information along with registration can be seen on the Digital Imaging Institute website.  Also of note, it appears that this years sponsors are Adobe, HAAG-STREIT USA and Heidelberg Engineering.