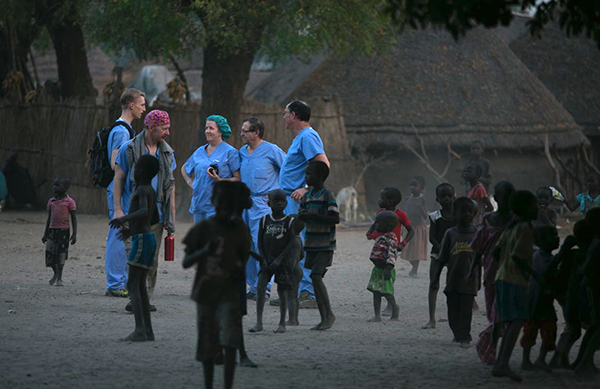 Here on Webvision, our goal is retinal education and even though Webvision is hosted here at the Moran Eye Center, we nevertheless try to include as much of the wider community as possible in posts and in content, though we will point out work that comes of of the Moran Eye Center from time to time.  So, while we compiling chapters for information as well as posts to the front page here that we hope contain informative items relevant to the retina and the retinal research community, it is important from time to time to step back and ask why it is that we study the retina and get a bigger picture view of what role all of this biology plays in peoples lives.
To that end, I thought we'd post a little bit of information about some of the work that happens here at the Moran Eye Center to manifest all of this retinal and ocular research and education to make an immediate difference in people's lives.  Every year, the Moran Eye Center sends medical teams throughout the world on outreach missions through our International Outreach Program at least a dozen times per year.  We have supported medical missions to Brazil, Bhutan, Cape Verde, China, Egypt, Ethiopia, Ghana, Guyana, India, Indonesia, Kenya, Kiribati, Korea, Latin America, Mali, Mexico, Morocco, Nepal, Peru, Russia, Rwanda, Samoa, Saudi Arabia, Sri Lanka, Sudan, Taiwan, Tanzania, Tibet, Tonga, Turkey and Uganda.  2012 was no exception as the last weeks of 2012 were very busy for the John A. Moran Eye Center International Outreach program.
Every year, Moran Eye Center doctors serve these medical missions, performing surgery and teaching, while International Fellows travel to the Moran to learn techniques to bring back to their countries.  In 2012 alone, 17 International Fellows like Dr. Rozalina Loebis visited the Moran Eye Center for training periods varying from several months to a year.
This year was a busy one for the International Outreach Program, especially towards the end of the year where a number of Moran Eye Center doctors visited four countries almost simultaneously.  First, a team of 15 physicians, nurses and technicians led by Alan S. Crandall from the Moran Eye Center were in the remote village of Duk in South Sudan.  In collaboration with John Dau, a respected South Sudanese leader and his foundation, the team used the eye camp as an opportunity to bring warring tribes together to discuss their shared goals, values and struggles.  They screened several hundred patients, performing over 200 surgeries as well as training.  It turns out that in the entirety of South Sudan, there is only one ophthalmologist in the country, so this visit was the second of five annual visits planned by Moran Eye Center ophthalmologists.
At the same time as the Sudan mission, Dr. Geoff Tabin was in Ethiopia leading a group that performed more than 630 cataract surgeries, 15 PKP surgeries, and taught phacoemulsification cataract surgery.
Also in December, Dr. Robert O. Hoffman, pediatric ophthalmologist here at the Moran Eye Center visited Paro, Bhutan where he performed surgeries, taught and set up a screening program to evaluate premature infants at risk for retinopathy of prematurity.  Dr. Hoffman then flew to Kathmandu, Nepal performing surgeries and teaching at Tilganga Institute of Ophthalmology in Kathmandu, Nepal as part of the joint fellowship program with Moran Eye Center.  A return trip to both is planned for fall 2013.
Simultaneously, Drs. Paul Bernstein and Don Creel were also at the Tilganga Institute of Ophthalmology, where they lectured at a regional 2-day Retina/Glaucoma meeting attended by over 150 ophthalmologists from Nepal, Bhutan, India and Cambodia.  After the conference, Dr. Paul Bernstein examined patients and performed surgeries over four days, then flew on to Thimphu, the capital of Bhutan, delivering medical supplies from Moran Eye Center and then, along with Dr. Bhim, who trained as a Retina Fellow at Moran Eye Center, conducted the first retina surgeries ever performed in Bhutan.
This is just a small sample of the international work that goes on at the Moran Eye Center and we are proud to be able to have the privilege to continue to offer these services, helping bring vision and improvements in vision to the wider world.  Stay tuned and we'll show you some more work over the next year as trips are already planned back to Sudan, Bhutan, Ghana, Cuba and Tanzania.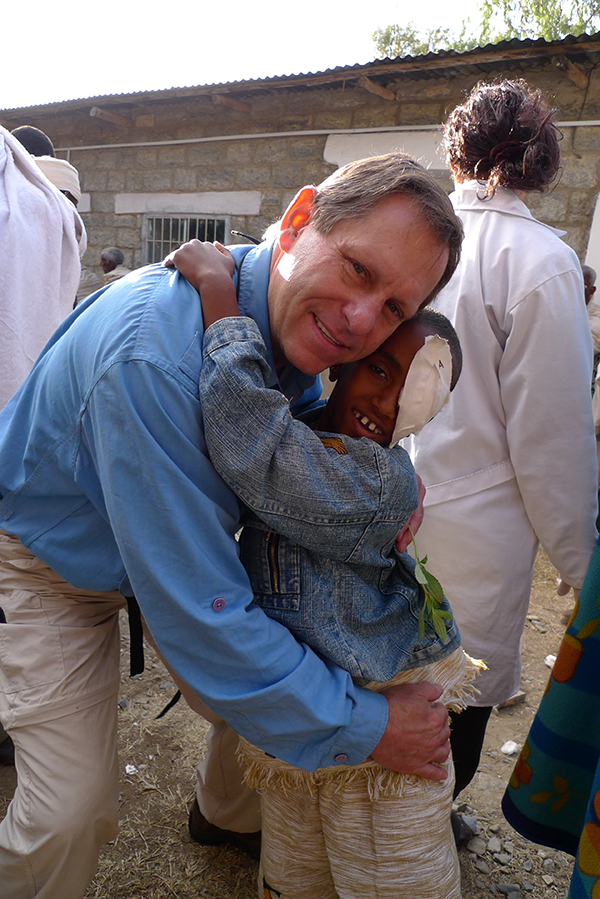 Dr. Alan Crandall with grateful post-op patient in Sudan.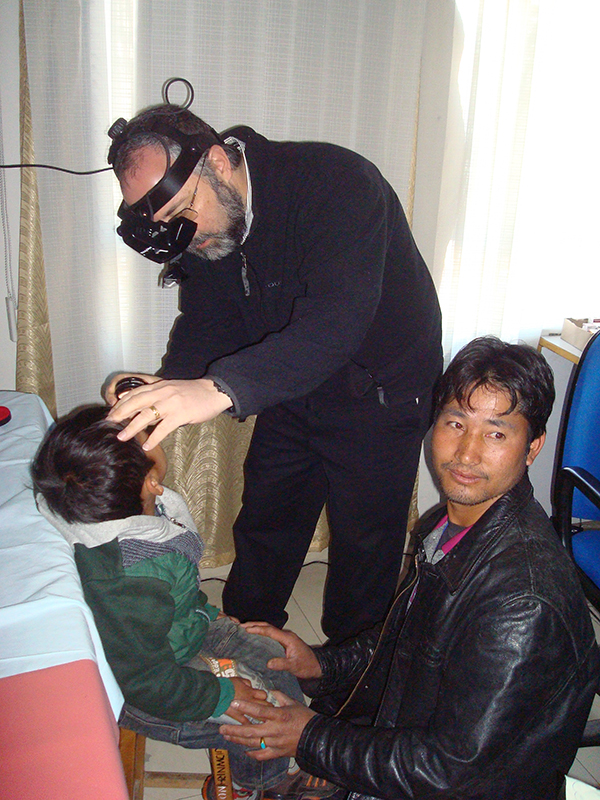 Dr. Paul Bernstein inspecting a child's eye for routine care in Bhutan.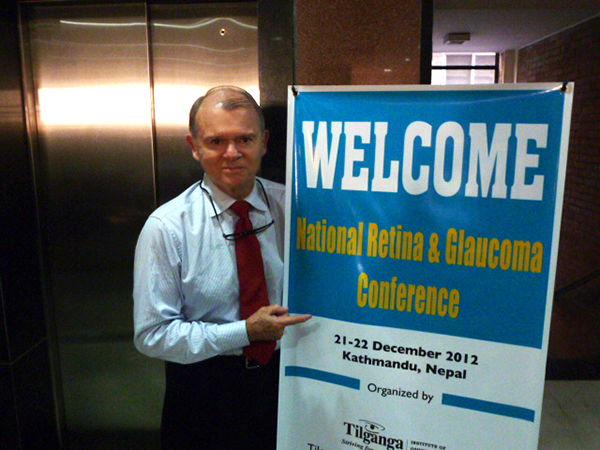 Dr. Don Creel at the Tilganga Eye Institute preparing to lecture on electro-retinography.
Introductory Photo Credit OR Group photo in Duk, South Sudan: Patrick Reddish
Photos of Drs. Crandall, Bernstein and Creel credit to each respectively.