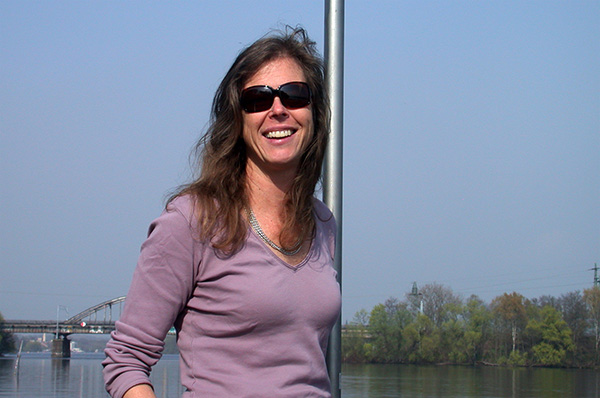 My colleague Dr. Wolfgang Baehr at the University of Utah sends this image of friend of Webvision, Dr. Bäerbel Rohrer from Medical University, South Carolina taken last week when they ran into each other in Berlin, Germany.
Its always fun to run into friends and colleagues in different parts of the world.  We will look forward to visiting with them both at ARVO 2014, down in Orlando, Florida in the next few weeks.
Image courtesy of Wolfgang Baehr, Ph.D.