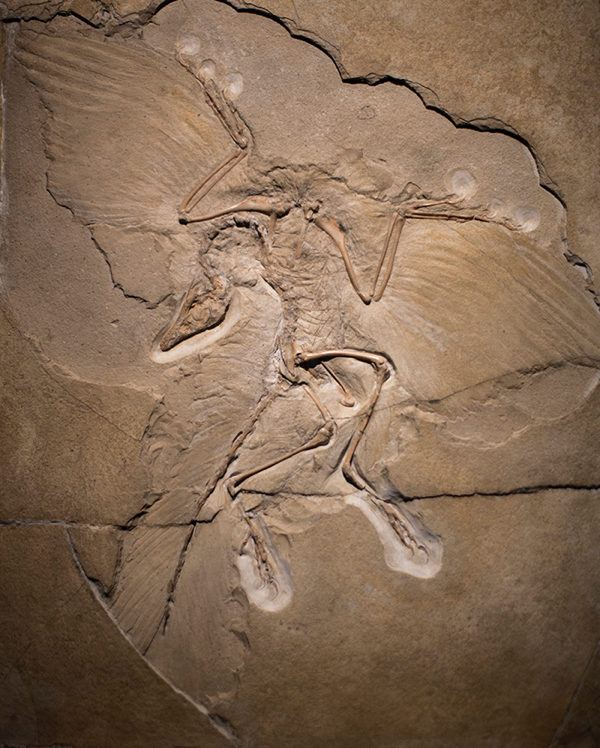 There is a great online chapter covering the Evolution of the Avian Visual System by Scott Husband and Toru Shimizu covering everything from brain evolution in dinosaurs to retinal structure and post retinal pathways.
Also, if evolution of visual systems interests you, don't forget to read the Webvision chapter Evolution of Phototransduction, Vertebrate photoreceptors and Retina by Trevor Lamb.
Image of Archaeopteryx courtesy: Bryan William Jones, Ph.D.  Original appeared here.