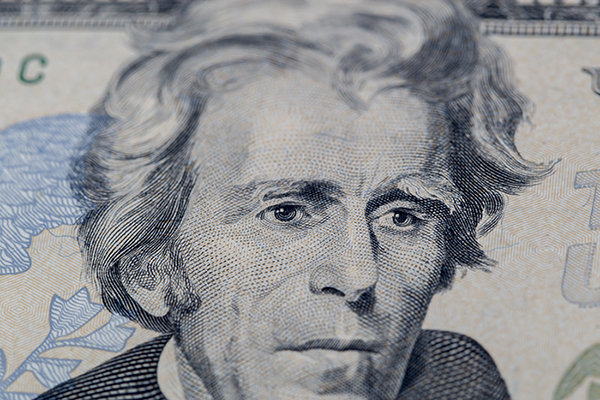 We've talked about the research funding crisis before here on Webvision with linked editorials, and discussions of the 2015 funding environment. Increasingly, private foundations are becoming more critical to the survival of laboratories given the dramatic reduction in federal funding of research.  Typically, these kinds of funding resources are not enough to completely run a lab, but they help smooth out the bumps, keeping scientists in the game.
We have compiled for you a list of non-federal vision research funding resources for you to explore.  I wish my colleagues good luck and good science.
Non-Federal Research Funding Resources
Sponsor                                                             Website
Image of Andrew Jackson on a US $20 bill courtesy: Bryan William Jones, Ph.D.