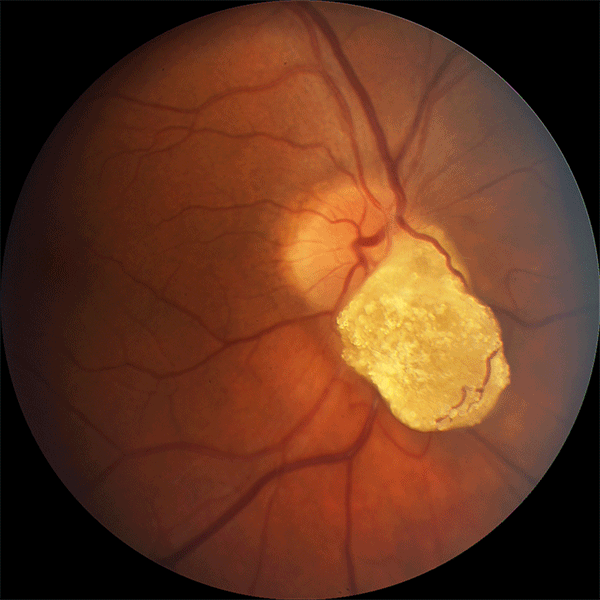 This is a 58 year old white female with a retinal astrocytic hamartoma on her right optic nerve.  Retinal astrocytic hamartomas are glial tumors of the retinal nerve fiber layer arising from retinal astrocytes.
This animated GIF file illustrates the height of the hamartoma and is another example of where animated gifs can be a fantastic teaching tool.
The left and right stereo images shown were taken with a Zeiss FF-4 Fundus camera by James Gilman of the Moran Eye Center.