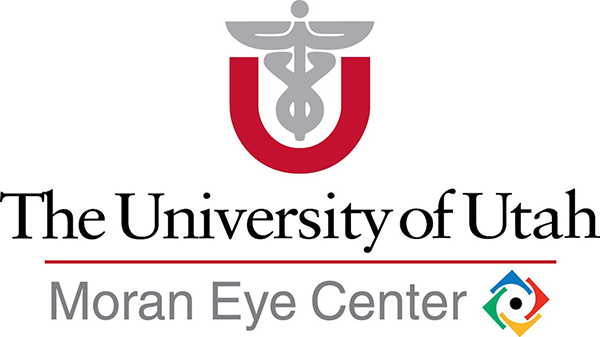 The University of Utah Department of Ophthalmology and Visual Sciences invites applications for a full-time position at the level of Assistant/Associate Professor (commensurate w/experience) in the field of visual system function and or/disease. Successful candidates are expected to establish a strong research program funded by federal sources (NIH, NSF), to strengthen the current research carried out at the Moran Eye Institute as well as bring new areas of research into focus.
Successful candidates are also expected to train a diverse group of undergraduate and graduate students. Duties include teaching (predominantly at graduate level) and participation in university activities, including serving on various institutional and departmental administrative committees. Support for these individuals will come in part from research grants, general Ophthalmology funds, and Ophthalmology's endowment funds. For information pertaining to this position contact the search committee chairs, Dr. Wolfgang Baehr (wolfgang.baehr@hsc.utah.edu) and Dr. Alessandra Angelucci (alessandra.angelucci@hsc.utah.edu ).
Applicants must have a PhD or MD/PhD degree, and at least 5 years post-PhD research experience. Successful candidates will have an excellent record of rigorous research experience and scholarship appropriate with their level of experience and commitment to mentoring.
Applicants should include their CV, a statement of research interests and funding goals, 2-3 representative scholarly papers, and names and contact information for 3 referees to Julee LaMothe through the University of Utah job site at http://utah.peopleadmin.com/postings/50231.
The University of Utah is an Affirmative Action/Equal Opportunity employer and does not discriminate based upon race, national origin, color, religion, sex, age, sexual orientation, gender identity/expression, disability, or status as a Protected Veteran. Upon request, reasonable accommodations in the application process will be provided to individuals with disabilities. To inquire about the University's nondiscrimination policy or to request disability accommodation, please contact: Director, Office of Equal Opportunity and Affirmative Action, 201 S. Presidents Circle, Rm 135, (801) 581-8365.
The University of Utah values candidates who have experience working in settings with students from diverse backgrounds, and possess a demonstrated commitment to improving access to higher education for historically underrepresented students.
The University of Utah Health Sciences Center is a patient focused center distinguished by collaboration, excellence leadership and respect. The University of Utah HSC values candidates who are committed to fostering and furthering the culture of compassion, collaboration, innovation, accountability, diversity, integrity, quality, and trust that is integral to the mission of the University of Utah Health Sciences Center.