Q: What is the contact info for Webvision? bryan.jones@m.cc.utah.edu
Q: What is Webvision? A: Webvision was one of the first, if not *the* first online textbook. It has since evolved into an interactive, dynamic blog hosted on WordPress that covers all things related to the bioscience of the visual system.
Q: Can I use images and/or content from Webvision? What is the copyright? A: All copyright for chapters belongs to the individual authors who created them.  However, for non-commercial, academic purposes, images and content from the chapters portion of Webvision may be used with a non-exclusive rights under a Attribution, Noncommercial 4.0 International (CC BY-NC) Creative Commons license.  Cite Webvision, http://webvision.med.utah.edu/ as the source.  Commercial applications need to obtain license permission from the administrator of Webvision and are generally declined unless the copyright owner can/wants to donate or license material.  Use online should be accompanied by a link back to the original source of the material.  All imagery or content associated with blog posts belong to the authors of said posts, except where otherwise noted.
Q:  How do I cite Webvision? If you use the MLA style, Last name, First name. "Article Title." Website Title. Publisher of Website, Day Month Year article was published. Web. Day Month Year article was accessed. <URL>.  Example: "Gross Anatomy of the Eye". Webvision. Moran Eye Center, January 25, 2012. Web. (current date). http://webvision.med.utah.edu/book/part-i-foundations/gross-anatomy-of-the-ey/
Q: What is the history of Webvision? A: Helga Kolb started Webvision back in 1994 along with Trish Goede who did the first html hand coding and served as the first webmaster of Webvision when it went live in 1995.  Two other authors, Ralph Nelson and Eduardo Fernandez helped manage early content and moved the concept forward by encouraging other authors to contribute chapters. Eduardo further helped by translating a Spanish version of Webvision that was tremendously useful to the community and was a valuable resource in Latin countries until Google's Internet translation service took over most of the traffic.  Helga Kolb has continued to curate chapters and solicit new material from authors and Bryan William Jones took over as webmaster in 2000, maintaining, editing and administrating Webvision ever since.
Q: How are you hosting/running Webvision? A: Webvision started out life being hosted on an SGI Indigo2 workstation, then migrated to one of the original Bondi Blue iMacs running MacHTTP where it lived for years. With the advent of OS X, Webvision became much more stable and I stopped receiving emails notifying me that Webvision was down yet again. Webvision lived on that G3 iMac then migrated to a G4 Mac Mini generously provided by Robert Marc when a power surge killed the old G3 iMac and then to a G5 Power Mac provided by Bryan William Jones to better manage backups. On April 12th, 2011 Webvision moved to the new WordPress platform on a brand new Intel Mac Pro running OS X purchased with funds from Bryan Jones' RPB Career Development Award. As of May 31st, 2018, Webvision is now being hosted on a Synology server, purchased through funds provided by the Moran Eye Center.

About the Authors: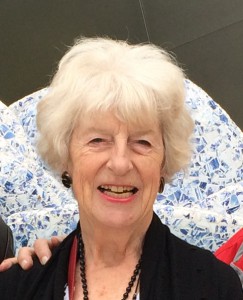 Dr. Helga Kolb was born and educated in England receiving B.Sc., M.Sc. and Ph.D. degrees from the University of Bristol. Her first position in eye research was at the Institute of Ophthalmology, Judd Street, London. In 1966, Dr. Kolb emigrated to the USA. She took up positions in eye research in the Wilmer Institute, Johns Hopkins University, The National Eye Institute, Bethesda and The National Institute of Neurological Diseases and Stroke, Bethesda.  Eventually Helga settled with her husband Richard Normann in the beautiful mountain west at the University of Utah, Salt Lake City, Utah.  She is presently Professor Emeritus of Ophthalmology and Visual Science at the John Moran Eye Center, University of Utah.  Her research interests include light and electron microscopy and immunostaining of the retina with emphasis on retinal neurocircuitry. Many of her important contributions to retinal research have been with her long time collaborators, Dr. Ralph Nelson and Dr. Nicolas Cuenca. In 1993 she was honored with the Proctor Medal award by the Association for Research in Vision and Ophthalmology (ARVO), in 2000 with the Von Sallmann award and in 2002 with the "Margaret Pittman Lectureship award" from the National Institutes of Health. In recognition of her contribution to vision research over the years, in 2011, she and her husband, Dick Normann, were awarded the Doctor Honoris Causa degrees from Miguel Hernandez Universidad de Elche, Spain.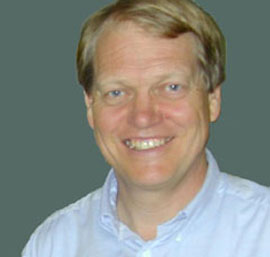 Dr. Ralph Nelson was born in Hartford Connecticut. He received his B.A. in Biophysics from Amherst College in 1967 and his Ph.D. in Biophysics from Johns Hopkins University in 1972. He currently heads the Neural Circuitry Unit at The National Institutes of Neurological Disorders and Stroke, National Institutes of Health, Bethesda Maryland. While at Johns Hopkins, he studied conductance mechanisms responsible for light responses of retinal bipolar cells and in his postdoctoral studies at the National Institutes of Health he pioneered the use of intracellular recording and dye-marking of retinal neurons in the mammalian retina. Together with Helga Kolb he has made major contributions towards the understanding of ON and OFF pathways and the neural processing of rod and cone signals in the mammalian retina. Dr. Nelson's laboratory is currently investigating the relationship of receptors on retinal neurons to processing of visual information in retinal neural circuits, and is now exploring zebrafish as a model system for such studies.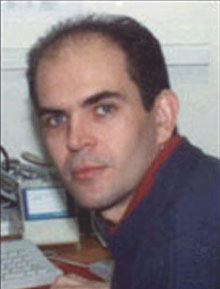 Dr. Eduardo Fernandez was born in Elda (Spain) in 1962. Received the M.D. degree from the University of Alicante (Spain) in 1986 and the Ph. D. degree in Neurosciences with honors from the University of Alicante in 1990. His collaboration with Dr. Helga Kolb, began with a stay from 1990 to 1991 under a postdoctoral fellowship of the Spanish Government (FPI program). During that time he worked on the synaptic organization of the turtle retina and on the neural transmitter modulation of 2nd messenger systems in retinal cells. He is currently Associate Professor at the University Miguel Hernandez (Spain) and Director of the Foundations of Vision and Artificial Vision Division of the Institute of Bioengineering of the University Miguel Hernandez (Alicante, Spain). In the last years he has been using histological as well as electrophysiological techniques to understand how mammalian retinal cells and the circuitry within the retina can manage and code visual information. He is also actively working on the development of a visual neuroprosthesis for the profoundly blind.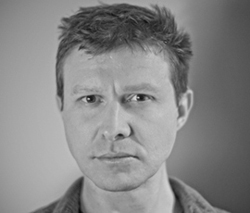 Dr. Bryan William Jones was born in Flagstaff Arizona and spent his formative years in Texas. He received his B. Sc. in biology with an emphasis in neuroscience in 1996 while working clinically at the University Sleep Wake Center with sleep disorders and epilepsy. He completed his Ph.D. in 2004 in the Department of Physiology through the Marc laboratory with work defining retinal remodeling and degeneration.  After a post-doc, Bryan returned to the John Moran Eye Center as faculty where his work continues as Director/PI of the Marclab For Connectomics with retinal circuitry, disease and vision rescue strategies.  Other work involves the development and application of new methods for exploring metabolic phenotypes in tissues with single cell resolution. These methods allow quantitative mapping of metabolic signatures of tissues in normal and disease states, and can be applied to screening of genetic models, the analysis of neural circuits and the receptors mediating those circuits.
Avatar image in the upper right courtesy of Bryan William Jones, Ph.D..  Image is a CMP image of mouse retina probed with taurine, glutamine and glutamate assigned to red, green and blue color channels respectively.
Chapter lead in image courtesy of Nicolas Cuenca, Ph.D.. Image is cat retina immunolabeled with calbindin (Green) and Parvalbumen  (Red), maximally projected.