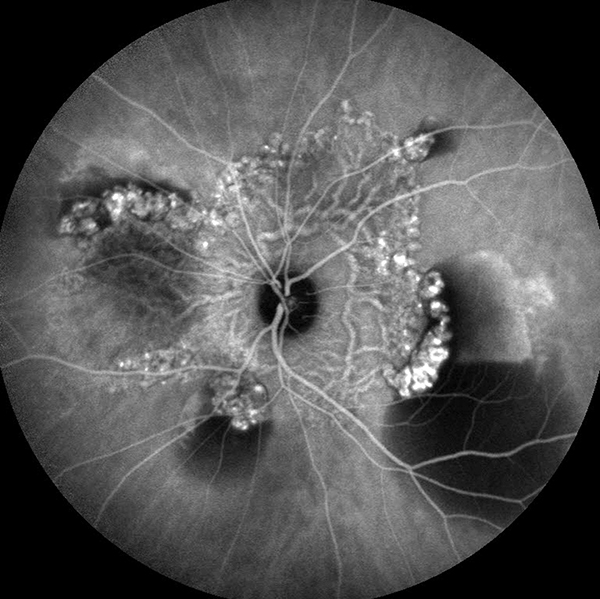 We had a recent case of Polypoidal Choroidal Vasculopathy here at the Moran Eye Center, imaged here as an ICG angiogram (large image here).  Polypoidal Choroidal Vasculopathy is an uncommon disorder of the choroidal circulation summarized in the Ciardella et. al. paper Polypoidal Choroidal Vasculopathy.
"The primary abnormality involves the choroidal circulation, and the characteristic lesion is an inner choroidal vascular network of vessels ending in an aneurysmal bulge or outward projection, visible clinically as a reddish orange, spheroid, polyp-like structure….   The natural course of the disease often follows a remitting-relapsing course, and clinically, it is associated with chronic, multiple, recurrent serosanguineous detachments of the retinal pigment epithelium and neurosensory retina with long-term preservation of good vision."
ICG angiogram provided by James Gilman of the Moran Eye Center.