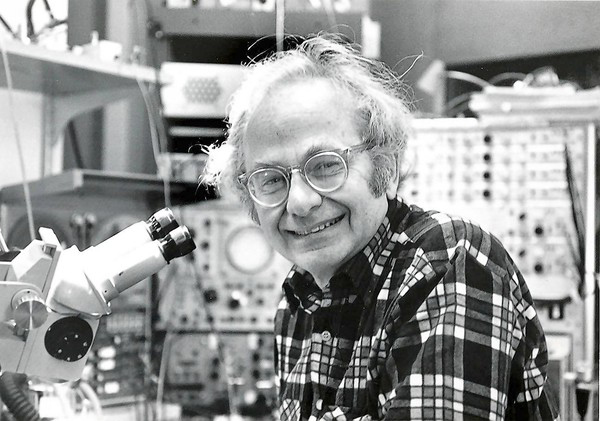 David Hubel, one of the true giants in the field of neuroscience and visual neuroscience died on September 22nd.  His work on visual cortex helped inform and guide our understanding of how the visual system functions and for that work, he and Torsten Wiesel shared the Nobel Prize in Medicine in 1981.  Most of us in the visual neurosciences have read their work or studied it in textbooks and owe a great debt of gratitude for their insight and efforts to push science forward.
Obituaries are appearing in newspapers around the world, in the NYTimes, Washington Post, The Guardian as well as remembrances in scientific journals like Cell, Science, Scientific American and websites from the NIH and a nice remembrance and background on his work from Brainfacts.org.
For more background of David Hubel's work, read his Eye, Brain and Vision book or check out the David Hubel Papers.
There will be a memorial to recognize the life of David Hubel, in all its dimensions, open to anyone who wishes to attend. Please join us at 2 pm, November 16 in the Memorial Church at Harvard University.  More details here.
Image courtesy: Harvard Medical School.