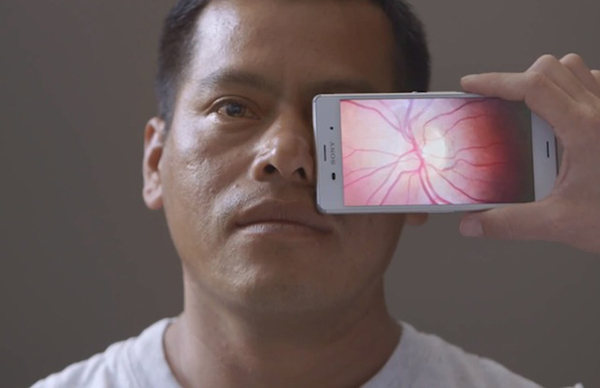 We talked about using smartphones for ophthalmological examinations before here on Webvision, and we now have a bit more information into the logistics of how the Peek Vision project will be done on this Mashable post with a clip on attachment being developed through funding from an Indiegogo campaign.
There is also a wonderful background video of TED Fellow Andrew Bastawrous describing the tools above.
Image from Peek Vision Youtube video.